Surf City: One of the priority projects during 2022
12:56 11 de February de 2022 By Daniel Oiticica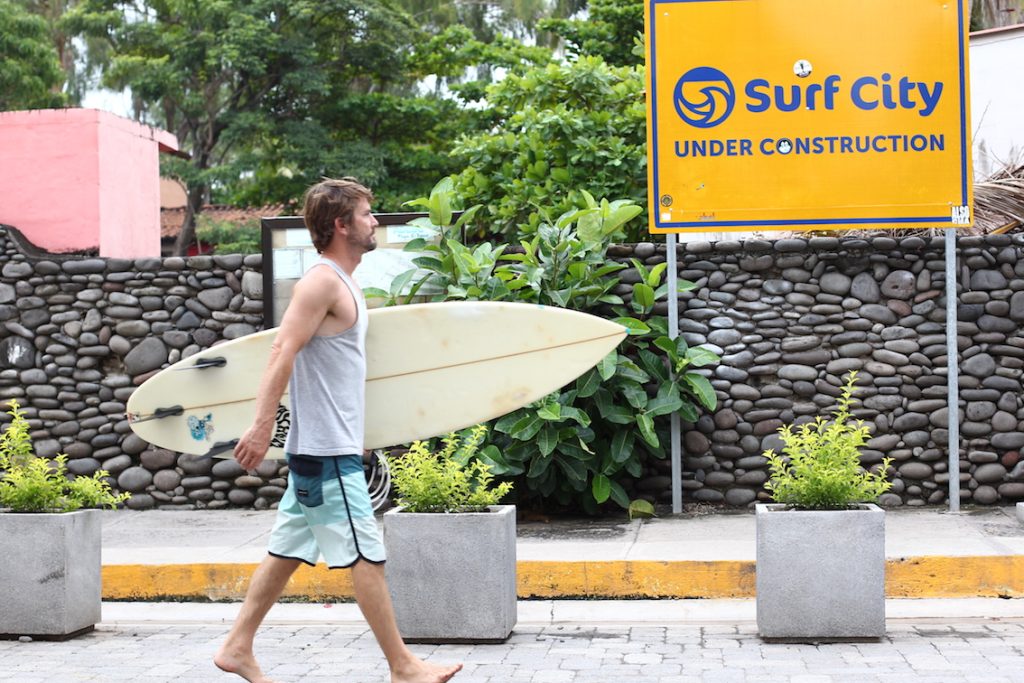 The Minister of Public Works, Romeo Rodríguez, reported that one of the priority projects for the Government of President Nayib Bukele during the year 2022 is the development of Surf City, which includes several works, some already underway in La Libertad, such as part of the economic impulses announced by the president to promote tourism.
"There are several priority projects, one of them is Surf City. The MOP is carrying out several works to develop the area of ​​La Libertad, the Camino a Surf City highway has already been built, but works are needed to be carried out together with tourism, such as the construction of viewpoints, we are advancing in the construction of the amusement park, which it is part of the economic impulses of the President", he highlighted.
He said that, in the Amusement Park on the Malecón de La Libertad, the mechanical games donated by China are already being installed, and it is expected to be delivered to the population in a few days to be administered by the Ministry of Tourism.
It is projected that this February the construction of two viewpoints will begin on the Camino a Surf City highway, one in the area where the viaduct was built and the second at the end of the highway, so that people who currently take pictures or buy food in the informal shops in the place, do it in a safe space.
"The idea with the viewpoints is to provide a safe public space, because unfortunately in El Salvador they have been scarce," he added.
The idea, with the construction of viewpoints, according to the Minister, is to provide visitors with spaces for contemplation, orderly commerce, restaurants, parking so that vehicles no longer stay on the road, and other benefits. One of the viewpoints will have an outdoor amphitheater and spaces for skating.
"The idea is to rearrange adequate spaces and for this we are also going to have road safety measures, and this will be done by guaranteeing adequate parking, a viewpoint so that you are not standing on the roads exposed to an accident, that is the objective," he indicated. .
Another project in the area mentioned by the official is the expansion of the Malecón de La Libertad, to build a coastal strip, always as part of Surf City. In addition, he announced improvements to the Coastal Highway, whose design is ready.
The extension to four lanes of the coastal highway from El Obispo beach to El Zonte beach, on the Surf City tourist route, will be carried out over a length of 21 kilometers in phase I.
He also said that another priority infrastructure project is the construction of seven overpasses in the Metropolitan Area of ​​San Salvador, one of them already underway, and the expansion of 15 kilometers of the Pan-American Highway, Los Chorros section and construction of a viaduct in the most critical area due to landslides in the area.