Government inaugurated Adventure Park Surf City WTD
13:59 27 de January de 2022 By Daniel Oiticica
Surf City La Libertad continues to add first class spaces for salvadoran families. The Government of President Nayib Bukele inaugurated the Walter Thilo Deininger Surf City Adventure Park, under a modern adventure concept.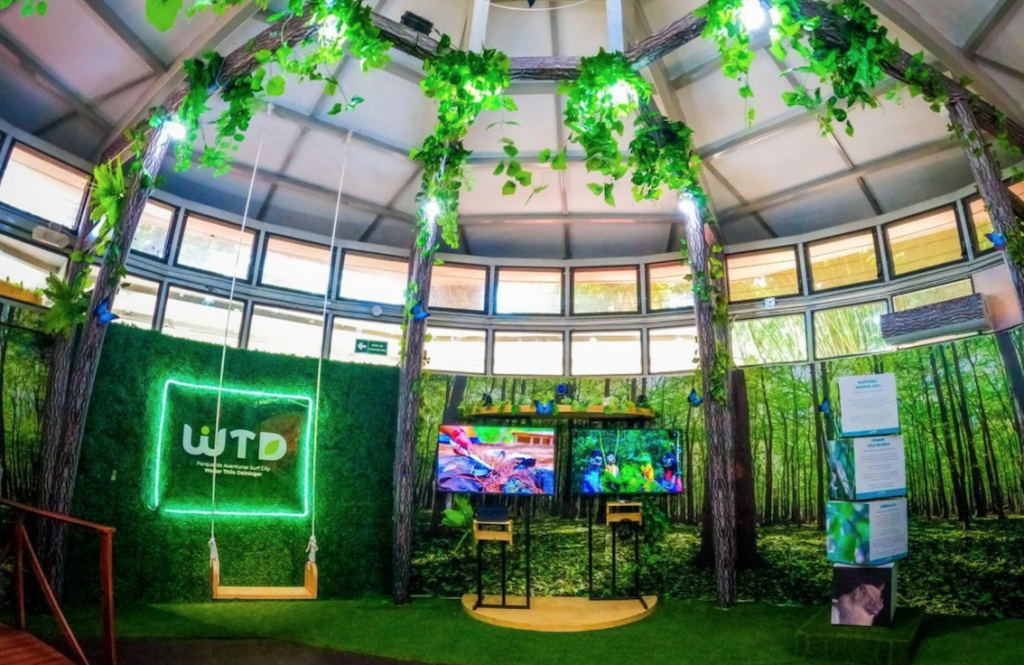 The park is located within the 21 kilometers of tourist area of ​​national interest, which is intervened through the Surf City strategy to transform public spaces for tourist use.
A 220-meter canopy route at a height of 30 meters or a walk in the middle of the forest, which is characterized by having 7% of the total vegetation of the country, as well as rappelling or via ferrata activities, are some of the attractions. from the park.
The project, which has been led by the Salvadoran Tourism Institute (ISTU), has also included the construction of infrastructure to receive visitors, including an environmental interpretive center that displays valuable data on the flora and fauna found in the place.
The park, with more than a thousand blocks of forest, also has sensory games for children from 0 to 5 years old, a picnic area, camping and spaces to carry out activities such as: high ropes circuit, mountain bike practice, hiking in three levels: easy, intermediate and difficult.
As part of the comprehensive work, by 2022 the small park ranger program will be developed for children between the ages of 5 and 10, a playful project that is being worked on together with the Office of the First Lady, UNICEF, the Ministry of Education, FONAES and the Ministry of Health with the objective of contributing to the formation of new generations aware of and committed to caring for the environment
"This park means a lot to the Government of President Bukele, because we are giving salvadorans quality tourist spaces, from the moment visitors enter they will be able to observe the transformation of this park; in addition to having bilingual and certified personnel for extreme activities", highlighted Eny Aguiñada, president of the ISTU.
He added that this project was carried out through the Inter-American Development Bank (IDB), which has supported the promotion of the Marine Coastal Strip, as well as the support of other institutions of the Tourism Cabinet.
The park opened to the public on December 15, from 8:00 am to 4:00 pm, becoming a complementary offer in the area known for its beaches.
In 2020, the current Government took an important step for this project, declaring it a Protected Natural Area, which allows the proper conservation of the flora and fauna that are part of its ecosystem through fundamental axes such as: Integration of biodiversity, restoration and conservation of natural wealth in balance with tourism.