No one can grow alone
10:08 16 de December de 2021 By Daniel Oiticica
Pettenati was founded in 1964, in Brazilian state of Rio Grande do Sul, by Octavio Pettenati. Starting in 1969, it began to export its textile products to the United States. In 1989, they went public into the São Paulo Stock Exchange, keeping in mind their export and international vision. With the accelerated process of globalization and the entry of China as a competitor, the owners decided to invest in Central America to make a difference and keep the export spirit, a sign of the company since the beginning. In 2008, Pettenati Centroamérica was created to serve the Northern Hemisphere market. In this interview, Italian Francesco Pilenga, Pettenati's Director of Operations, explains why they chose El Salvador and describes the company's growth path, thanks to the existing commercial agreements.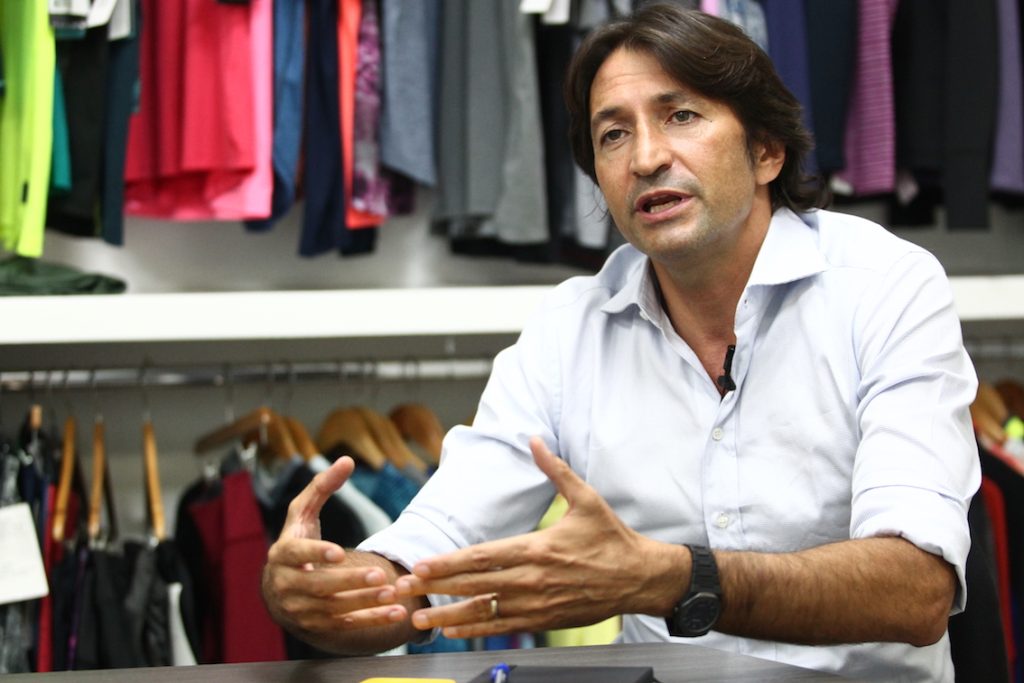 Why did you choose El Salvador to expand your operations to Central America?
The first advantage of El Salvador is CAFTA, the Free Trade Agreement between the United States, Central America and the Dominican Republic, allowing exports with zero tariff, as long as a rule of origin is respected. With CAFTA in mind, we have identified four options: Nicaragua, Guatemala, Honduras, and El Salvador. Nicaragua was ruled out due to difficulties in the supply of energy. Guatemala was a good option, but it is a very dispersed country, and it was going through a time with no government support for the textile industry. Honduras had logistics and infrastructure problems. All in all, El Salvador was the best option: infrastructure, logistics and government support, and a better qualified workforce versus its neighbors of Central America. In our industry, if we were to score the level of labor and gave a mark of 100 to the Salvadoran professionals in terms of productivity, a Honduran one would get 85, a Nicaraguan one, 50 and a Guatemalan between 60 and 70. Another advantage is that El Salvador is practically a bilingual country: we are an export company and 100% of our business goes to the United States. In addition, we sell Premium product that requires qualified workforce, available at El Salvador in higher quality than Guatemala and Honduras. These were the reasons to invest in this country.
Considering your company's growth, clearly your commitment to El Salvador worked well…
We started with an investment of 40 million dollars in assets. And now, we have far exceeded 100 million in assets invested in the country. Operations have been growing at near double-digit rates for 10 consecutive years. Obviously, we have been impacted by the pandemic, but we managed to recover and currently we stand out in the production of high-quality technical and sports fabrics. In El Salvador, unlike other countries, when we started to invest, we attracted other investments, thus creating a totally vertical supply chain with high added value. There are fabrics produced in the country for high-end clients, global brands such as North Face, Patagonia, Nike and Under Armor. These are products entirely made in El Salvador. All materials are manufactured in the country, no import products. This is a unique feature.
For a company to grow in a country, there should also count on government support, solid regulations, and simple and objective rules. How has the Government of El Salvador contributed to the growth of the company?
Definitely, I believe that no one can grow alone. Regarding streamline processes and increased competitiveness, the Government of El Salvador has been extremely proactive. In recent years, we have seen an increase in business proactivity. After all, we grew, we created jobs and, in our case, with high added value. So, Government supports entrepreneurs, while respecting the rule of law.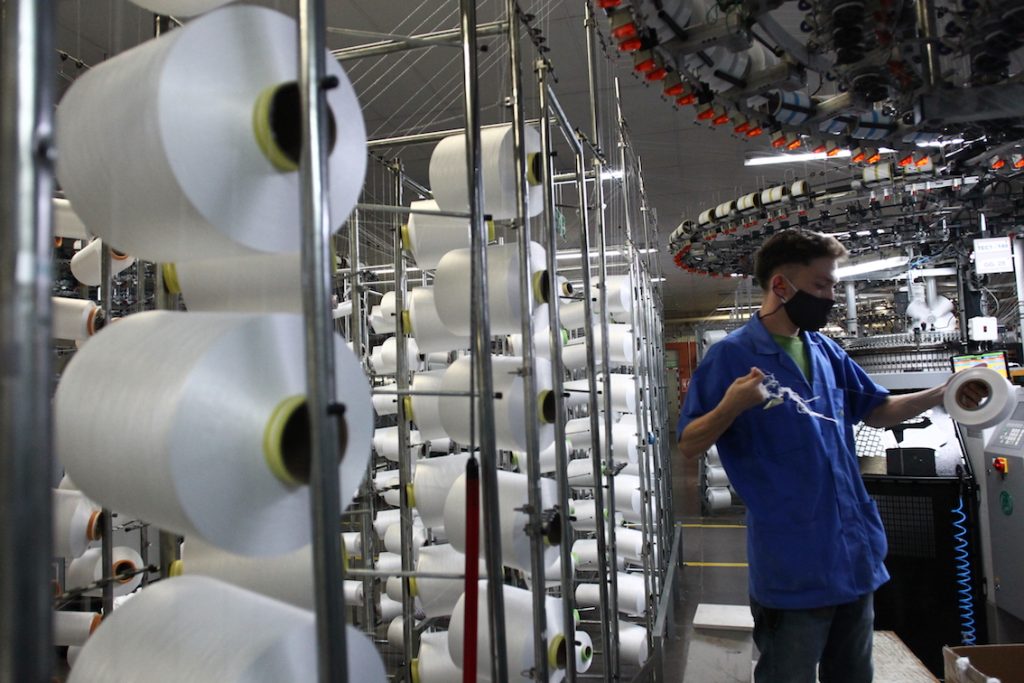 Which features of the country can make a difference in attracting foreign investors?
On top of objective advantages such as participating in CAFTA, being close to the United States, having a bilingual population and a dollarized economy, are maybe points that you cannot get from cold analysis of business spreadsheets. Living here, I can say that I love the pragmatic optimisms of people. There is a healthy ambition to improve, to progress, which is unique to El Salvador compared to other Central American countries where I have had experience. In addition, the country represents an ideal logistics platform. Currently, El Salvador holds the highest growing opportunities in the region.
What do you think about the country's business atmosphere?
There is an optimistic atmosphere, and it is not abstract. In fact, there is an increasingly intense synergy with the US economy, even more so than before the pandemic. There are many companies moving to this side of the world. El Salvador, thanks to CAFTA, is better positioned than other countries such as Colombia, Mexico or Peru, for example. The country is taking very pragmatic and highly positive actions which may prevail in internal competition among CAFTA members. And I think this is perceived at all levels. El Salvador is expected to grow twice as much as today.