It's time to invest
12:19 9 de December de 2021 By Daniel Oiticica
María Luisa Hayem Brevé, Minister of Economy
El Salvador is going through momentum in its history. With the adoption of Bitcoin as legal currency, the country now ranks in top positions in the field of financial technology. For the first time in a long period, the world sees El Salvador with different eyes. In addition, the country will now manage to achieve higher levels of investment as well as inclusive and sustainable economic growth.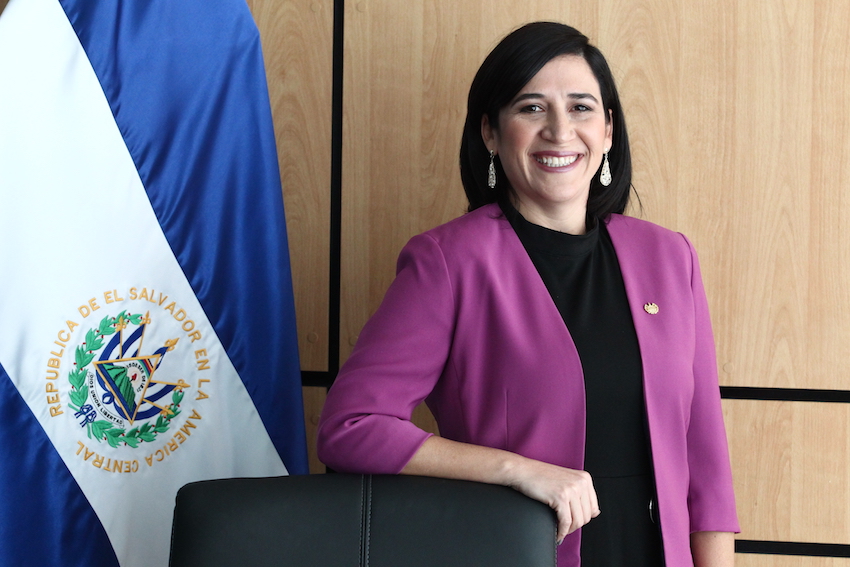 El Salvador has a lot to offer to investors, both local and foreign, as well as to its diaspora. Today, we will share five aspects that turn El Salvador into an attractive and strategic market to invest in manufacturing, services, technology, renewable energy, and tourism sectors, among others.
A strategic location with easy connections to the world
The country's strategic location allows easy air and ground connectivity, bringing Salvadoran products and services closer to potential customers around the world, in a very short time. This big asset, together with the strong commitment of the Government to facilitate trade significantly reduces time constrains and costs associated with the transfer of goods and increases the competitiveness of the country.
Stable currency and a dollarized economy
In addition to having adopted Bitcoin as the second legal currency, El Salvador has a dollarized economy which caused them to keep the lowest inflation levels in Latin America.
Young talent with high levels of productivity
The Salvadoran population is the country's greatest asset. It stands out internationally for working capacity and high productivity. Furthermore, 55% of the country's total workforce is below 40 years.
Environmentally friendly energy production and competitive electricity rates
The electricity rates which apply to industry and commerce is competitive, and most importantly, in 2020, 83% of the demand for electricity in El Salvador was covered renewable energy, mainly solar.
Trade agreements in force worldwide
The 12 trade agreements currently in force allow preferential access to a potential market of more than 1.2 billion consumers in 42 countries around the world, including the United States, the European Union, Mexico and South Korea.
The Government of El Salvador is committed to create the best possible business environment to allows companies, local and foreign, to seamlessly establish, operate and grow in the country. We work on a daily basis to provide efficient services and provide a modern legal framework that generates certainty and promotes more trade and investment. Come to invest in El Salvador and be part of our transformation!