Gastronomic laboratory to leverage excellence
11:27 15 de December de 2021 By Daniel Oiticica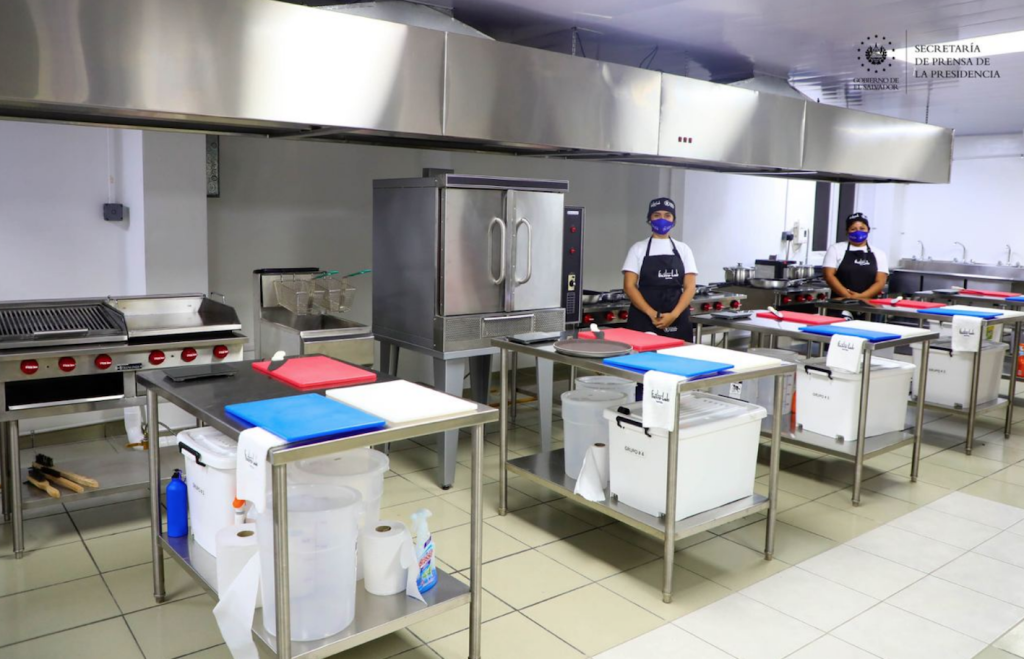 The Government of El Salvador, through the Ministry of Tourism (MITUR) and with the support of the United Nations World Food Program (WFP), inaugurated the certification course in gastronomy with an emphasis on tourism and the Gastronomic Laboratory (Gastro-Lab) in the Port of La Libertad, the gateway to Surf City.
The laboratory was born from the growing need for qualified human resources, given the demand of the tourism sector in El Salvador. This comprehensive project becomes the first of its kind in the country and which seeks in the future to be applied in other tourist destinations nationwide.
Gastro-Lab aims to offer opportunities and develop skills among youth in the gastronomic area to contribute to the area of ​​restaurants and hotels in the area and thus accompany the economic reactivation. The first generation of Gastro-Lab is made up of 75 young people from different municipalities in the department of La Libertad, who began their gastronomy certification process last October.
The classes have been developed in a blended manner, with more than 200 hours of training in basic cooking techniques, nutrition, hygiene and food safety, customer service, personal development and citizenship.
The Tourism Portfolio provided and adapted the space where this first Gastro-Lab works, in the Port of La Libertad, which is conducive to culinary practices, equipped with: kitchens, ovens, fryers, plates, among other inputs required to be able to project into professional kitchen.
This training program is taught by the WFP, and has the support of: Francisco Gavidia University, academic partner, restaurants and hotels in the coastal area that offer the opportunity to do professional internships.
In addition, recognized national and international chefs have joined who contribute with their experience in the field, and are an example for young people at the beginning of a new career. Additionally, through the Ministry of Agriculture and CONAMYPE we work with local agricultural producers to prepare dishes with fresh ingredients, and produced in the area, of excellent quality in El Salvador.
"I am proud to be part of this important program that changes the lives of youth by providing skills to young people that contribute to improving job opportunities so that they can feed their families healthily," said Riaz Lodhi, Country Representative and Director of WFP.
"From the Government of El Salvador of President Nayib Bukele, we are working together with the WFP to strengthen and specialize the human resource of the tourism sector. El Salvador has shown a rapid economic recovery in this sector thanks to all the country promotion events and the actions that have been carried out in the management of the COVID-19 pandemic, which have undoubtedly contributed to the better positioning of the country at an international level " , expressed Morena Valdez, Minister of Tourism of El Salvador.
Here, much more about the Laboratory and Salvadoran gastronomy.